Dr. Jimmy Smart, OD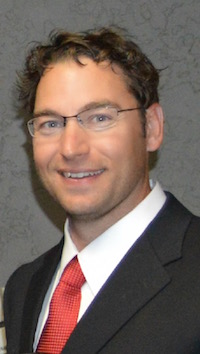 With extensive experience in family eye care and co-managing patients for cataract, diabetic retinopathy, oculoplastics and lasik,  Dr. Smart enjoys all aspects of practicing optometry including dry eye management, multi-focal contact lens fitting, and glaucoma.  He takes pride in communicating with your primary care doctor about the health of your eyes. Dr. Smart has practiced optometry since 2005, and has started, managed, and practiced at many esteemed practices in Oklahoma.
Dr. Smart joined the Weatherford Eyecare Center family in September 2017. Prior to this he was a practicing doctor of two locations including Fredrick, OK and Woodward, OK. He continues to manage and practice two days a week in Woodward while practicing Wednesdays, Thursdays, and Fridays at the Weatherford Eyecare Center.
Dr. Smart earned his Doctorate of Optometry Degree from the University of Missouri, St. Louis School of Optometry in 2005, and was awarded his Bachelors of Natural Science in 2000 from Cameron University in Lawton, OK. Dr. Smart began his career in Optometry as an Associate Doctor for Eye Care on Gore in Lawton, OK in 2005. He later practiced as an Associate Doctor for Vision Source in Ardmore, OK, and for Advantage Eye Care in Enid, OK in 2006 and 2007. Dr. Smart then started, managed, and was a provider for Fredrick Eye Care in Fredrick, OK in 2007, and started, managed, and was a provider or Woodward Vision Care, in Woodward, OK in 2009. Upon selling his practice in Fredrick, Dr Smart and his family moved to Weatherford to join the staff here at the Weatherford Eyecare Center.
Dr. Smart and his wife Crystal have three children, their sons, Dash & Bishop, and their daughter, Palmer.
The Weatherford Eyecare Center is ready to greet you!  They look forward to the opportunity to protect and enhance your vision.  Call the Weatherford Eyecare Center or schedule your appointment online today!