Dry Eye Relief
Feel the difference! Oasis Tears and Oasis Tears Plus soothe the driest of eyes. With every blink this formulated polymer coats and cushions the surface of the eye.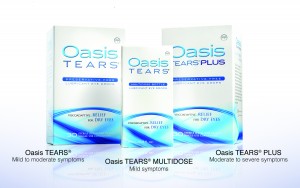 Contact the Weatherford Eyecare Center's team of specialists for a recommended formula and dosage.
We understand the impact ocular surface diseases have on your daily lifestyle. Computer users, endurance readers, students of all ages, and patients with systemic medication side effects love this new product. You will feel and see a dramatic improvement with your vision and quality life.