Patient Forms
Welcome to our family of patients! We are thrilled to invite you to the eyecare experience at the Weatherford Eyecare Center.
New Patient Paperwork [PDF]
Let's get to know you! We are mindful of your time and have provided downloadable forms for you to complete in the comfort of your own home. Please present these forms to our hospitality team upon arrival.
To ensure thoroughness and compliance with insurance companies we require that it be done every few years.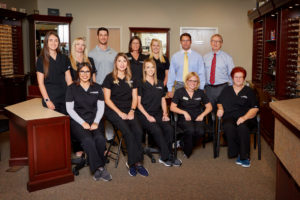 To schedule an appointment contact us at (580)772-2819, or request an appointment online!